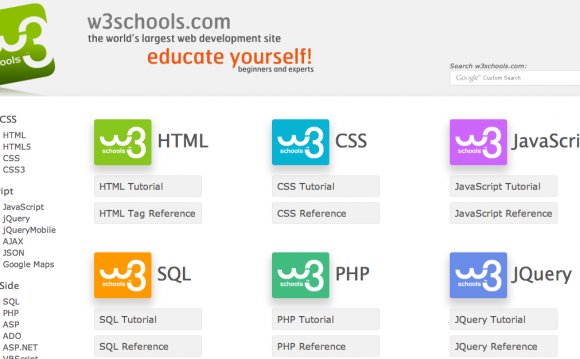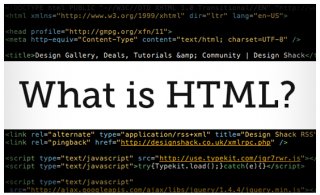 Whether you can't tell the difference between HTML and CSS or you're trying to perfect the website you've already built, there's one thing that can take your website design to the next level—tutorials. There's a huge wealth of resources out there to help you hone your web design skills, but chances are you don't have time to troll through hundreds of web design websites to find the best training.
That's where we can help. We've gone through the top websites and forums where web designers share best practices, and pulled together the top 8 web design tutorials worth your time. These are sorted in order of least to most advanced, so don't be afraid to dive in wherever your skill level lands you.
It doesn't get more beginner than these beautifully designed video tutorials; the dynamic duo of illustrator Jessica Hirsche and web designer Russ Maschmeyer turn website design tutorials into a work of art. Unless you have no idea what the Internet is (we told you it was beginner!) you can jump ahead to tutorial #2, an intro to HTML—in which they describe HTML in relation to hamburgers, complete with defining it as 'hamburger text markup language.' It doesn't get more accessible (or delicious) than that.
This four-part tutorial is a great resource for beginners who have little to no knowledge of programming, as it describes the basics of HTML in layman's terms (though not quite as accessible as ''hamburger text markup language, ' we'll admit).
This three-part tutorial (with handy videos) is essentially a one-stop shop for web design basics, providing a thorough walkthrough of the web design process and the tools you will need. The first tutorial covers planning and wireframing, Photoshop basic tools and panels, and designing in Photoshop; the second covers HTML tags and structure as well as basic CSS properties; and the third covers complete HTML markup and applying CSS styles.
Lynda's subscription-based video tutorials have a wide range of courses and standalone videos on web design—203 courses and 6, 506 video tutorials, to be exact. The web design fundamentals course is a great place to start, and there are copious options at other skill levels once you master the basics.
Of all the web design websites on this list, w3schools takes the most no-nonsense approach—but what it lacks in hand-holding, it makes up for in depth. It provides extensive tutorials on the main programming languages used in web design, including HTML, CSS, JavaScript, SQL, PHP, and JQuery. What sets these tutorials apart is that they incorporate hands-on, 'do-it-yourself' exercises in each chapter so you can practice what you're learning.
Now that you're well-versed in how to build a website from scratch, we have good news—you don't have to. Codrops has put together an awesome cheat sheet of basic ready-to-use CSS styles that definitely earns a spot on your bookmarks bar. In addition, the Codrops web design tutorials library has a huge selection of detailed how-to posts for almost any functionality you want to build into your site.
Once you've mastered the basics of web design, the next step is to make the site responsive—that is, the design should change depending on the visitor's screen size and resolution, so users will have a great experience from any and all devices. That's easier said than done, though. Fortunately the folks at Treehouse have a comprehensive set of tutorials for getting your site mobile-ready in no time.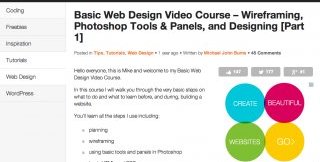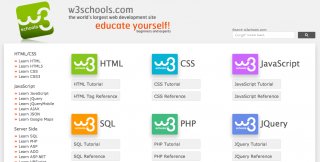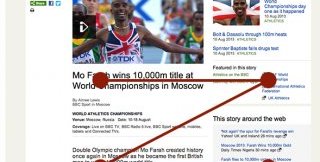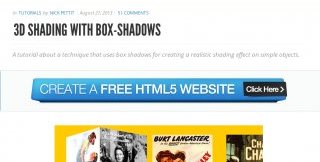 YOU MIGHT ALSO LIKE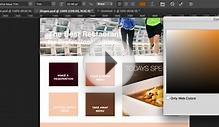 Web design tutorial: How to design Website in Photoshop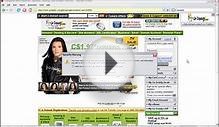 Web Design Tutorial #1: Setting Up a New Website Overview
Website Design Tutorial For Beginners
Share this Post