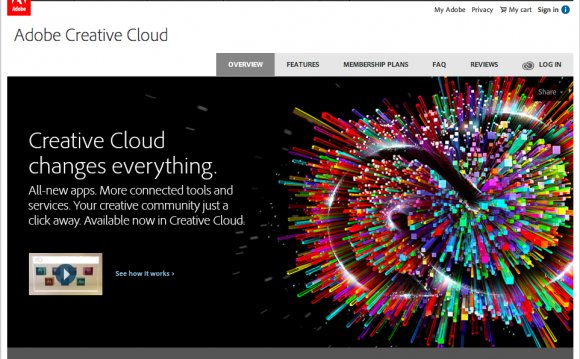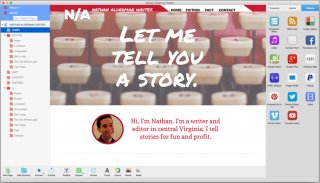 A web-design app that plays nice
Every element of EverWeb's simple interface is easily in reach when you need it, and out of your way when you don't. The central layout window's surrounded by your site structure on the left, a toolbar along the bottom of the screen, and a multi-tabbed Inspector pane for adjusting individual elements on the right.
EverWeb's clean, logical interface puts everything right where you need it.
EverWeb includes numerous modern, fully editable templates, each with multiple page types and a mobile version. You can also build sites from scratch with a pleasantly powerful layout engine—though I did sometimes wish for adjustable guides or a grid to keep my layouts tidy. I used the Master Pages feature to create a common header and (after some initial confusion and a trip to the help files) footer for every page on my site.
EverWeb supports full-width design elements, too, but it's tough to center-align them with other objects. The program seems to orient itself by the center of your monitor, not its own window, so elements get shifted too far to one side.
Still, I felt like EverWeb helped me far more than it fought me. Plentiful, well-made tutorial videos make its modest learning curve even gentler, with many more answers waiting in its searchable online knowledgebase.
Simple looks, surprising depth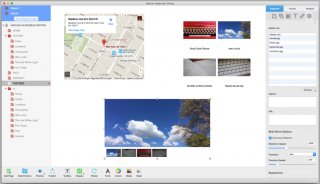 EverWeb lacks ultra-precise CSS styling. You can apply uniform borders, padding, and drop shadows, and its CSS-based shapes offer adjustable color settings for different rollover states—useful for making buttons. But you can't fine-tune styles for individual sides of an object, create and manage custom CSS classes, or adjust sitewide styles beyond default link and shape colors.
EverWeb doesn't build in blog support, though a help video promises that feature in future versions. And like many of its rivals, EverWeb doesn't do HTML tables or bullet-pointed lists, unless you want to write that code yourself.
Still, the drag-and-drop widgets EverWeb does offer are impressively powerful and intuitive. In seconds, I assembled a decent-looking photo gallery and an attractive image slider, dropped in a Google map, built a contact form, and embedded HTML5 audio and YouTube video to a test page. All worked perfectly when viewed in my browser.
While it doesn't offer precise CSS styling, EverWeb's options are still good enough to make a slick, modern-looking site.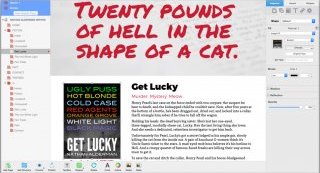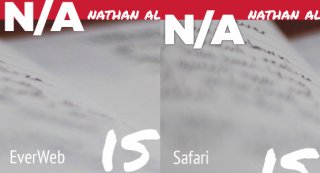 YOU MIGHT ALSO LIKE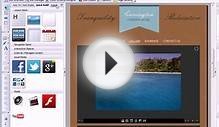 Serif WebPlus X6 Web Design Software - Create a Website Now!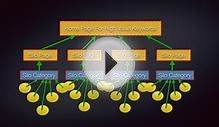 Best Web Design Software | P1 Traffic Machine | Best Web ...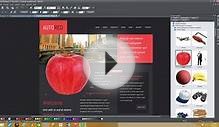 Review: Xara Web Designer 11 Premium
Share this Post