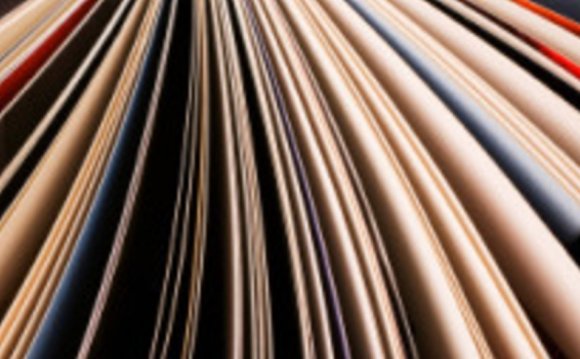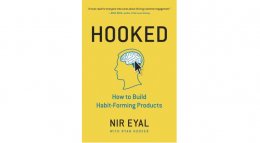 We asked some top web designers and developers to tell us some of the books that have made a big impression on them. The result is a peek at the bookshelves of some of the smartest people in the business, and an idea of the material that shapes their work.
The following list covers product design, performance, animations, working with clients, user experience and psychological principles that will help you with both design and business.

1. Hooked by Nir Eyal
Hooked outlines the mechanism by which people develop a habit of returning to a site or app and explains how you can use this to foster user engagement. Alina Senderzon, design principal at ZURB, recommends this book: "We're big fans of Nir and he has a lot of amazing insights and advice for creating 'sticky' products. We learned about experience-taking from this book and included it in our Triggers Library." The Triggers Library is a collection of psychological motivators and behaviour patterns that you can use to plan designs that get people to engage with your site.
2. Product Design for the Web by Randy J. Hunt
Those smart people at Etsy won the Cooper-Hewitt National Design Award last year for their great work, so we're keen to learn how they do it. Randy J. Hunt is creative director and in this book he outlines key processes, tools and workflows for building great websites. "Good overview of how design and development work hand-in-hand for digital product design.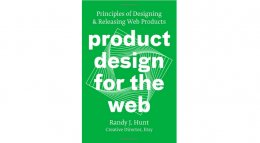 Nicely designed book too! I really appreciated the typography and sketch illustrations in this one, " says Senderzon.
3. The Moment of Clarity by Christian Madsbjerg
The premise of this book is that businesses often go wrong because they base their strategies on flawed models of human behaviour. A framework dubbed "sensemaking" is introduced to help businesses improve the culture within their organization and make connections with users and customers through a better understanding of human psychology and behaviour. It's another Senderzon recommendation: "Christian has several stories of big companies losing, then finding their way in the market. It's inspiring to learn how a single insight can change the trajectory of a product."
4. Designing for Performance by Lara Hogan
How much does performance affect your conversion rates? A lot — according to this article, 18% of shoppers will abandon their cart if pages are too slow. "Performance is one of the most important topics in web design right now, " says front-end developer Jenn Lukas. She cites this book by Lara Hogan, senior engineering manager of performance at Etsy, as a "must-read."
5. CSS Animations by Val Head
Another hot topic right now is animation in interface design, which can be particularly useful when designing for small screens. Designer Val Head has written this concise pocket guide that tells you everything you need to know to get started within a couple of hours.
6. Managing Oneself by Peter Drucker
Christopher Murphy of the Web Standardistas recommends this classic from the renowned Peter Drucker for achieving "true and lasting excellence." "I read Managing Oneself at least two, three (or more) times a year, " Murphy told us. "It's short, but filled with valuable advice. I insist my students pick up a copy. If you want to get the most out of yourself (and who doesn't?) pick up a copy and read it."
7. You're My Favorite Client by Mike Monteiro
Everyone went wild for Mike Monteiro's Design is a Job when it came out a few years back, and now he's done a follow-up book targeted at the people who buy design. It's about the process of hiring a designer and working with them; what questions to ask, how to give effective feedback, and understanding the process of design. It might make the perfect gift for your favourite clients.
8. Designed For Use by Lukas Mathis
Whether you're new to the principles of usability or already a practitioner, this guide has some fascinating insights. It's a favourite of designer and entrepreneur Cat Noone. "A must-read for anyone creating a product that winds up in the hands of a human being, " she says. "This book makes it a point to put usability first, and aid designers in the path to create something people can understand, easily use and love."
9. 100 Things Every Designer Needs To Know About People by Susan Weinschenk
Another of Noone's picks, this one by psychologist Susan Weinschenk lays out principles of brain science that explain what makes people act as they do when they use websites. This book will help you to motivate your customers to continue with tasks, predict the kinds of errors users will make, get people to remember important information and, in turn, increase conversion rates and user satisfaction.
10. Understanding Comics by Scott McCloud
Sometimes it's refreshing to step away from web design materials and seek inspiration from other disciplines. "I've been re-reading Scott McCloud's Understanding Comics, " says designer and developer Jamie Kosoy. "I haven't looked at it in 10 years, yet I still find his analysis of words and pictures to be so relevant to designing for the web."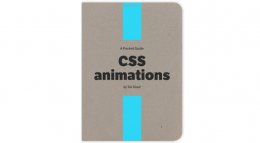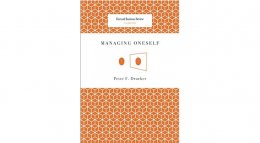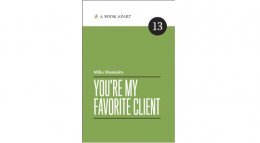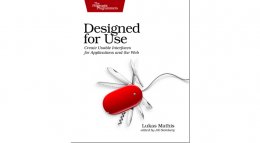 YOU MIGHT ALSO LIKE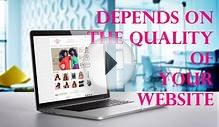 Best Web Designing Services -Stepforadder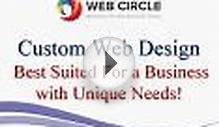 Custom Web Design - Best Suited For a Business with Unique ...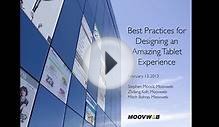 Web Seminar: Best Practices for Designing an Amazing ...
Share this Post