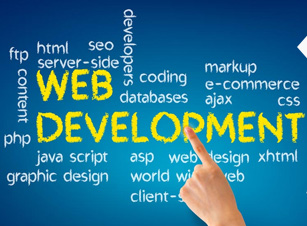 Netcomm Labs offers world class interactive website design services to give your business a significant boost and help you forge ahead in a highly competitive world. Our expert programmers use diverse open source as well as closed source technologies to create agile, responsive, feature rich, interactive websites that become a platform for interaction with customers, buyers and between staff, helping you boost efficiencies and increase productivity as well as enhance your image.
E-commerce
Online Educational and learning websites
Finance and Banking institutions
Database driven websites
CMS Websites
Portals
Flash/multimedia based interactives
PHP5, MySQL
Ajax,
JavaScript, JQuery
HTML5, CSS3
Ruby on Rails, CGI, Perl
ASP.Net technologies, SQL
WordPress, Drupal, Joomla, Zend, Magento
for server side/client side scripting to create . Developers integrate coding into front end designs created by talented team of designers for unified, harmonious, logical, intuitive interface.
Netcomm experts discuss your requirements, understand what you expect and explain what can be achieved;
Simultaneously, our market researchers study competition, current markets, potential customer expectation and behaviors and the analyzed data is considered while developing your website;
A preliminary project is prepared and submitted to you for approval and terms are agreed upon;
Our programmers begin working on your interactive web, keeping you constantly updated. We follow the agile path to development with modifications and refinements being incorporated as we go along instead of at the final stage;
The final interactive website is tested for bugs and errors on in-house server before being hosted and again after hosting with small kinks ironed out in the process. Rigorous tests for accessibility, errors and functionality are carried out on different browsers and platforms.
Your personnel receive training, if and where needed. Our dynamic, agile, interactive website development services are available for:
Small, medium and large enterprises in India and across the world;
For institutions, NGOs, governments;
For IT companies to whom we provide offshore, outsourced professional interactive website services at affordable rates, either on project basis, hourly basis or monthly basis. We also provide contracted programmers for in-house or offshore interactive website development.
You receive professional, knowledgeable and thorough services.
You benefit from our qualified, trained and experienced manpower, in-house as well as on contract.
We have the infrastructure, communication base, support structures.
You receive prompt and punctual services, 24x7 support before, during and after completion of the project.
We are friendly, geared to assist you prosper and grow in your business and achieve greater success in a competitive environment through your interactive websites designed and developed by us, offering best ROIs.
Service Name
Basic Website
Standard Website
Business website
Logo Design (Text Only)
1 Concepts
2 Concepts
3 Concepts
No. of Internal Pages (upto)
10
15
YOU MIGHT ALSO LIKE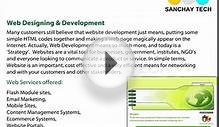 top class web designing companies in delhi,top class web ...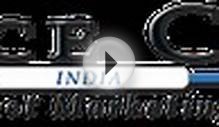 Bruce Clay IN - Website designing Company In Delhi, Web ...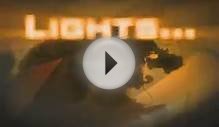 Web Designing Company Delhi - iStrat India
Share this Post