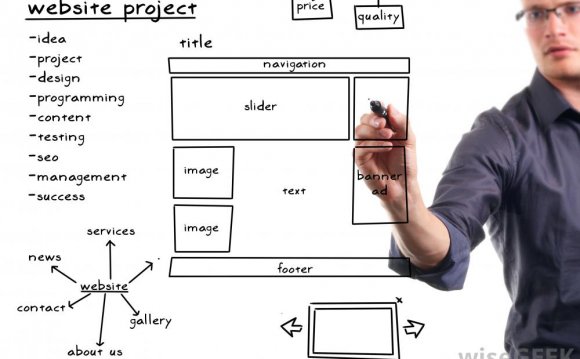 Briefly, website design means planning, creation and updating of websites. Website design also involves information architecture, website structure, user interface, navigation ergonomics, website layout, colors, contrasts, fonts and imagery (photography) as well as icons design.
All these website elements combined together form websites. Often, the meaning of "design" is perceived solely as a visual aspect. In reality, website design includes more abstract elements such as usability, ergonomics, layout traditions, user habits, navigation logic and other things that simplify the using of websites and help to find information faster. Sometimes the technical side of website design is emphasized in the definition of design. Surely, the modern website building involves server side scripting like php, asp and cgi, websites' visual side is defined with html and css, user experience is enhanced with dynamic javascript and ajax. When talking to people with poor technical knowledge, instead of speaking about technical details, we concentrate on functionalities, e. g. to what extent it is possible to update a website through content management system and which features are visible to users. In classical terms, design describes the visual appearance of a website. Traditional approach involves contrast, coloring, balance, emphasis, rhythm, style of graphical elements (lines, shapes, texture, color and direction), use of icons, background textures and general atmosphere of overall website design. All these elements are combined with the fundamental principles of design in order to create a superb result that meets the goals set for the website. How to Learn Website Design? If you would like to learn more about modern web design techniques, good website practices and web design standards - all in simple and understandable format, then perhaps it is best to start from guidegook "Learning Web Design", which offers simple design exercises and builds your skills step by step. Most importantly, this book offers both ideas and exercises how to start and build your skills incrementally. Find Reliable Web Hosting Provider You are planning to build a new website and need to find a great web hosting provider? There are many to choose from, and finding the best web hosting for your website may be quite a challenging task.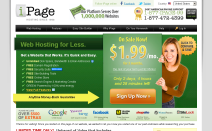 In our 10 years of experience, reliable web hosting – better server uptimes, ergonomic control panels, up-to-date operating systems, systematic backups, fast databases and professional technical support – has also made our routine business of creating flawlessly working websites a lot easier. Packed with Extras We are been using iPage because they provide a reliable service, and it includes all kind of extras – Website Building Software, Advertising Tools, Power Plugins, Multimedia Features and many useful E-Commerce tools. Technical support is great and the domain is also included in the affordable price. But the most important thing is, that account panel is very easy to use even with your first websites. Read more about iPage quality services here. Dreamhost is a Dream Hosting Our experience shows that Dreamhost provides a excellent quality hosting service because they have very fast server hardware and SSD (solid state disks) for faster data handling. No wonder that their quality hosting is suggested also by PC Magazine's Business Choice Award team. Read more why they are most reliable web hosting provider, beating out other top hosting companies. See more about DreamHost here. InMotion Web Hosting If you are great fan of open source website software, InMotion provides excellent hosting services for a web programs such as Wordpress, Drupal, Prestashop, Joomla & Gallery Scripts. Very fast data drives and web server software accelerators offer lightning fast experience for accomodating your website. Take a more detailed look of InMotion customer care and their investments in web hosting technology. HostPapa Hosting Many our clients use HostPapa, because it is one of the oldest and most reliable web hosting companies around.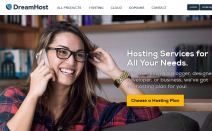 Great story is, that they are been developing their web hosting services since then and are offering drab and drop website builders and extremely user-friendly website hosting account management access. HostPapa is very good web hosting company, take a look about HostPapa website hosting services here. JustHost is More Than Just a Host Easily usable cPanel and very straight web hosting is why we like JustHost, reliable website hosting provider. They offer all you need for hosting any great website - domain name registration, site builder with templates, e-commerce shopping carts, instant setup and even $100 Google advertising account to bring massive traffic for your new website. If you are looking reliable hosting, read more about JustHost hosting provider here. State of the Art Servers Server provider SiteGround has its sights set on the future: they have new server systems which work unbelievably fast. They have been our first choice for all the clients who need flawless and well-crafted functionalities. This company's modest price, $3.95, includes modern management panel, unlimited e-mail accounts, easy configuration of databases and domain registration. If you need flawless server for your website, take a closer look at SiteGround packages. Udderly Fantastic Hosting Obviously, FatCow business has a slightly different approach to energy consumption. If you look for extra safety and need reliable backups, this web site hosting company is definitely for you. The idea of running servers on green energy makes the world a much cleaner and better place. This quality web hosting company offers a great customer service and...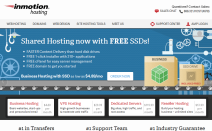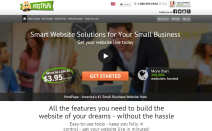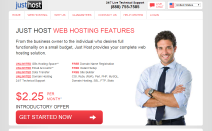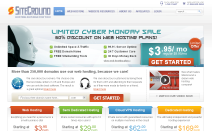 YOU MIGHT ALSO LIKE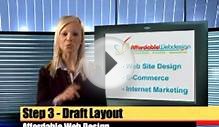 What is Affordable Web Design's methodology for website ...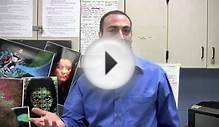 Web Page Design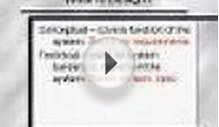 What is Design
Share this Post