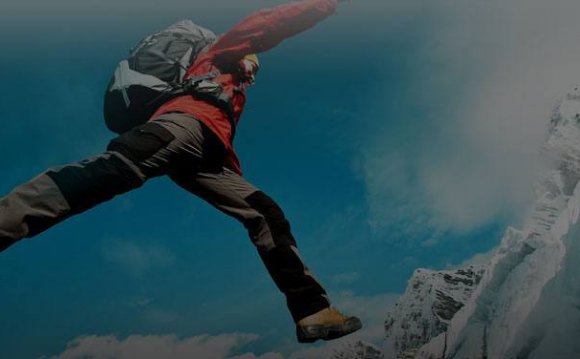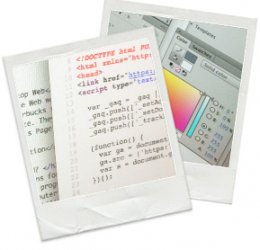 Q: Where Can I Research Jobs?
It should come as no surprise that Web design jobs can be conveniently researched online. Of the sites listed on our Job Boards page, Authentic Jobs and Smashing Jobs are both prime sources for Web jobs. (Smashing Jobs also has many international Web design jobs.)
Do you have what it takes? Here is a typical entry-level job description for a Web designer:
RELATED JOBS:
Interactive Designer, Web UX/UI Designer, Front-End Designer, Digital Designer.
Web Designer
Happy & Healthy, Inc. - Washington, DC
Job Description: Happy & Healthy is seeking an energetic Web designer to join our in-house team. Responsibilities include website design, marketing, and interactive product design. The designer will work collaboratively with marketers and product managers to create relevant and effective sites using solid UI/UX principles for a variety of business audiences. The designer must be comfortable presenting concepts and ideas and have experience managing projects from concept through completion.
Required skills and credentials:
Ability to code HTML/CSS
Ability to design of shared information elements (IA)
Research, wire frames and front end graphics/CSS
Skill integrating type, images, and illustrations into design
Strong communication skills and client orientation
Able to collaborate with teams to plan, analyze, organize and execute assigned projects
Proficient in the Adobe Creative Suite (Dreamweaver, Photoshop, Illustrator) and MS Office Suite
Degree in web/graphic design
UX design experience

Q: What Are The Career and Salary Expectations?
The 2012 median salary for Web developers (U.S. Bureau of Labor Statistics.)
Web designers may work for large or small design firms, creating Web sites for a variety of clients. In a freelance or small business environment, Web designers may take on the role of both designer and developer, planning the site layout and coding or programming various elements of a Web site. A single Web designer may work full time managing and maintaining a Web site for a single company or organization (like a clothing retailer, a charity, or a university), working with programmers to complete "back-end" projects. So don't underestimate the power of one!
According to the AIGA/Aquent 2013 Survey of Salaries, the median annual salary for a Web designer (Web/interactive) in the United States in 2013 was $55, 000. (The U.S. Bureau of Labor Statistics lists the 2012 median salary for a Web developer as $62, 500.) The Federal Occupational Outlook Handbook predicts that overall employment for Web developers will grow by 20 percent from 2012 to 2022, growing faster than the overall economy. Fueling this growth will be a demand for mobile site design.
Q: How Do I Get Started?
If you're a complete newbie, take an online tutorial or class in HTML as soon as possible, and try to build a basic Web site. Do you like coding? Are you fascinated by the problem-solving that's required? Web design requires extreme tech savvy, patience, and curiosity, and while it's easy to be seduced by the "front end" of Web design, your visual flair must by accompanied by attention to detail for you to succeed as a Web designer.
Ultimately, if you're serious about a career in Web design, you may need a formal education or training program to enter the field. An Associate degree is recommended as a minimum qualification for Web developers by the Federal Bureau of Labor Statistics. Web design changes so fast that an intensive academic program that blends coding, software, and visual design can provide an effective solution. You need to have a balanced skill set, while ensuring that your visual design skills are strong enough to earn you the title Web Designer.
At the end of any Website Design program, you are looking to graduate with a good grasp of current technologies (HTML, CSS, JavaScript), a mastery of Adobe Creative Suite, and a set of effective visual interface designs. You will also want to have completed Web site projects under your belt.
YOU MIGHT ALSO LIKE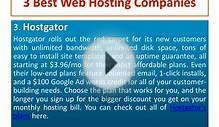 3 Web Hosting of 2014 Find Best Companies & Compare Price ...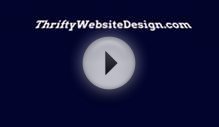 Low Cost Web Design Fort Myers, FL (239) 772-1000
Share this Post