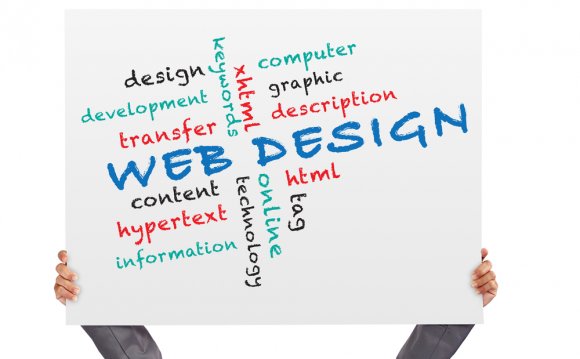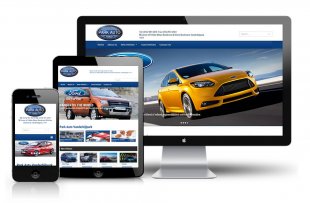 Providing a quality web design service to our clients, without the big price tag, has become our aim as Vaal Triangle website design Company. People say that quality needs to be sacrificed in order to compromise on the price, but we at SiteWeb believe that this should not be the case at all.
Our office is at 98 Rossini Boulevard in Vanderbijlpark. From here we service the whole Vaal Triangle area (Vanderbijlpark, Vereeniging, Sasolburg, Meyerton).
As a Vaal Triangle website design company, SiteWeb focuses on delivering quality services. Having dedicated staff buying into this concept makes it all the more easier. Many of our clients cannot afford the prices asked by web design companies situated elsewhere, hence they make use of Vaal Triangle web design company that does not compromise on quality.
The professional staff working at this Vaal Triangle website design company, feel strong about the fact that every company should be given the opportunity to boast their own custom made web design. Web design in the Vaal Triangle is a sought after service. Apart from the cost factor, we also come highly recommended due to the high quality of work being done as well as the great relationships we built with clients.
By helping businesses with an affordable custom web design in the Vaal Triangle, our clients help us to spread the word about the professional web design services that we have to offer.
Next time you have some web design needs, make use of this Vaal Triangle website design company – your source for professional web design. Our website design office is in Vanderbijlpark, call us on 086 123 4444.
If your business is in Vanderbijlpark, Vereeniging, Sasolburg or Meyerton, and to setup an internet marketing strategy, turning your website into a lead generation machine.
Website Design
We will design a website that fits you company's needs and showcases your products and services beautifully and professionally. You website is the first point of contact with prospective clients – so make it a good one!
Read More
Online Marketing
Doing online marketing enables your clients to find you on the internet when searching for your services or products. A bit of online marketing can really boost your business, and is very affordable when compared to…
Read More
Social Media
Connecting and communicating with your clients is essential to keep them informed and to build a lasting business relationship. This includes well-planned social media marketing and email campaigns.
Read More
WHAT OUR CLIENTS ARE SAYING
I want to take the time to thank you and your highly qualified team for helping Tom's Rigging Services with our website. Our website looks professional and above the rest of our competitors. The service you provide is highly professional and the advice you and your team provide is clearly of high standard and excellent knowledge of website design. The Tom's Rigging Services Google Ads campaign is the best advice you provided us with. Since we started the campaign we have had more requests than ever; our clientele has increased drastically and it is hard to stay ahead with all the new clients! From Tom's Rigging Services I would like to thank the whole SiteWeb team for a job well done, with your professional service and knowledge you can help small and large companies to take their business to the next level.
We have been dealing with SiteWeb for a number of months now, and can testify that they are professional and excellent in their field of expertise. We have received exceptional work from them, even though we had to communicate via emails and telephonic correspondence due to our location being so far from their office (almost 400km). SiteWeb went out of their way to lift and maintain their standards, and in many cases supplied more than what was expected. We can therefore, without a doubt, recommend SiteWeb to any prospective client.
Siteweb has always been an absolute pleasure to deal with, regardless of our requests. Even though we first approached them as a small company, our requests, questions and concerns were addressed with speed, patience, professionalism and integrity. Within a few months the promises made to put us on the first page, and the top of the page in Google happened. A large majority of our fantastic growth, is attributed to the great work from SiteWeb. From the receptionist to the brilliant CEO, SiteWeb has been a breath of fresh air."
Many Thanks to SiteWeb for their friendly team - always professional and willing to assist. The professional Website Design and Adwords campaign promotes credibility and professionalism, which is a great asset in our business, keeping us competitive and ahead of the opposition.
Ons het SiteWeb genader om ons te help om 'n website te ontwerp vir ons winkel, The Dough Shop. Ons was baie beindruk met hulle behulpsaamheid en oulike idees. Hulle het baie moeite gedoen ten opsigte van navorsingswerk, en met die beste idees vorendag gekom! Dit was regtig 'n plesier om met SiteWeb besigheid te doen, en ek kan hulle dienste aanbeveel.
Wil net baie dankie se aan die Siteweb span vir ons webwerf. Dit was 'n plesier om met julle te werk! Ons webwerf lyk baie professioneel en het al talle komplimente daaroor gekry. Sal vir SiteWeb verseker aanbeveel!
Taljaard Taxi's is reeds vir baie jare in die vervoerbedryf. Gedurende die opbou van die 2010 Sokker-wêreldbeker, het ons dit goedgedink om die onderneming wyer, (ook internasionaal) te bemark, eerder as net in die Vaaldriehoek. SiteWeb is genader, en onder leiding van Friedel is daar fluks gewerk aan die ontwerp van die Taljaard Taxi-webwerf. Ons was later verstom oor die reaksie, en het verskeie buitelanders, en selfs al die vervoer van die Switserse joernliste behartig. In 2014 het SiteWeb ons webtuiste aangepas, om slimfoon-vriendelik te wees. Die nodige aanpassings is gemaak, sodat ons ook op die sosiale-media soos Facebook teenwoordig kon wees. Daar is sekerlik nie 'n beter platvorm vir 'n onderneming, veral in die dienste-bedryf, om homself te bemark nie. Met groot lof aan SiteWeb Online Marketing, is ons trots om te sê, as jy enige iets i.t.v. vervoer / 'transport' /taxi in die Vaal / Vanderbijlpark / Vereeniging areas 'Google', is Taljaard Taxi's op bladsy EEN!! (Toets dit gerus)."
I appreciate the work done on our new website. Thank you for being serious about your work and striving for excellence.
We want to thank you for your speedy and professional services regarding our website. We are proud of the website and that's only because of YOU!
Thank you guys for looking after my website each month and improving the website traffic. These visits mean a lot for my business!! You rock! Keep it up.
New Website for Park Ford – Vaal Triangle Ford Dealership!
Park Ford is now the owner of a brand new website, designed by Siteweb Online Marketing! Park Ford is a Ford Dealership in Vanderbijlpark, which has been in business for over 30 years. With so many years of experience in the automotive industry, you can trust Park Ford as a reliable and trustworthy Ford car dealership in the Vaal Triangle.
A business with exclusive and beautiful products such as Ford motor vehicles, deserves a website that does the products justice. Park Ford's new website does just that – It portrays the beauty of the Ford vehicles for sale, making it easy to fall in love with these Ford cars. Browse through Park Ford's website to view the new and pre-owned Ford cars available.
YOU MIGHT ALSO LIKE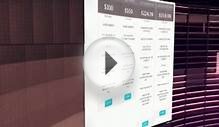 los angeles web page design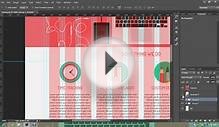 Flat Web Design Tutorial Part-4 -Creating Services Section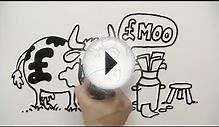 Ask Web Design, Our Design Services
Share this Post