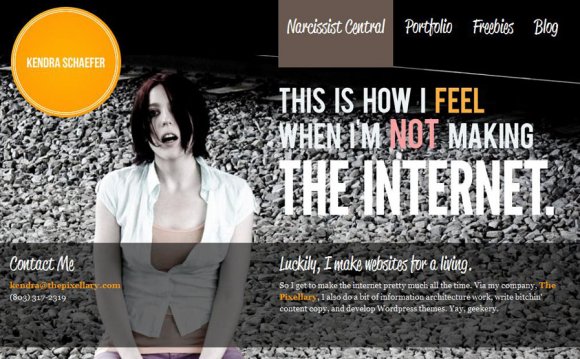 Assuming you do have some work, it's important to organize it all in one place. Here are five tips that can help you create the perfect portfolio website.
1. Dress for the Job You Want
The adage "dress for the job you want, not the one you have" applies to design portfolios. If you want to do web work, then make sure that's exactly what you're highlighting on your portfolio. Furthermore, if you're just one designer or a small team, focusing on a specific market niche can be highly beneficial. When all of your clients share a common industry, it's easier to anticipate their needs, even before a meeting. For example, if you want to specialize in a particular vertical (such as websites for apartment complexes or doctors offices), then you should highlight that type of work.
Free trial on Treehouse: Do you want to learn the design skills that employers want? Click here to try a free 14-day trial on Treehouse.
Everyone has a mixed bag of experience, so even if you don't feel like a designer, you've probably done some design work. If someone browsing your site is looking for a good web designer, they may not want to see all of your video work, T-shirts you made, and so on (unless, of course, you're known for that and you want to do more of it).
This is also true if you're trying to transition to a new focus. If you've done a lot of web design, but you want to design logos instead, then isolate any prior graphic design work you've done. In the design industry, perception is reality, so if you're able to show good logo design work, then people will take your word for it that you are indeed a logo designer.
2. Edit Yourself
At first, it might seem like you want to showcase everything you've ever done so that you can demonstrate your breadth of skill. This is usually a mistake; less is more.
Instead, it's better to create a potent mix of your best work. When people are looking for a designer, they don't have time to dig through hundreds of portfolios and then subsequently dig through all of your work. Impressions are formed instantly, so a small selection of quality should be front and center. Your portfolio should still be you, but only the best you.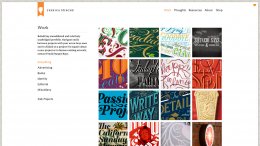 I said including everything is usually a mistake. However, if you know that all of your work is at a very high level of quality, then filling the screen with a huge amount of stellar pieces can create a powerful effect. is a great example of this; her self-described "unabridged portfolio" overwhelms the page (in a good way) and leaves a lasting impression.
3. Tell a Story
Every piece you choose to include in your portfolio should tell a story, either visually or with words. If you've made a website for a local food truck that's known for gourmet quality food, the aesthetics should correspond and fit the message. Websites are a communication medium, so clients want to see work that really says something.
Beyond the visuals, you may want to consider turning each portfolio piece into a case study. If website visitors want to know more, allow them to click through to additional detail for each piece. Tell them about the needs of each client, what problems each client tried to overcome, and how the solutions you provided worked. Carry visitors' interest by telling a short story that has a beginning and a conclusion, and be sure to underscore how you played the role of a problem-solver.
4. Don't Overthink It
Business owners understand that time is their most precious resource. They don't want to waste time drowning in dozens of your portfolio pieces or dealing with complicated navigation.
Your portfolio should maintain a crystal-clear intent throughout the entire site. Your work should be visible immediately and it should only be your best work. Don't slow visitors down by getting too creative with the navigation or trying something you've never done before. Chances are, it won't impress them. Instead, go for something simple and elegant. In fact, your portfolio site itself should really just fade into the background and act as a frame for the work you're presenting.
It's also important to make sure a portfolio site works well across popular browsers. If visitors are browsing the web in the previous version of Internet Explorer and your website looks broken to them, then you've made a poor impression; they're not going to give it another shot in Chrome or Firefox. The simpler you make your site, the easier it will be to resolve any cross-browser issues.
5. Keep It Fresh
Crafting a great portfolio is like gardening. Every so often you need to prune and selectively remove pieces that are no longer representative of your best work. You also need to make sure you plant the seeds for new work and look for opportunities to expand your portfolio.
Every time you work on a new project, you're not only making work for a client, you're also potentially creating a new portfolio piece. If the money or the project isn't very motivating, you should still make sure you're injecting quality work. That way, you'll have an easier time landing gigs you do want to work on with better pay.
YOU MIGHT ALSO LIKE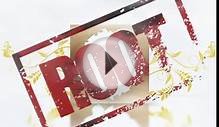 BMD Media Web Design & 3D Graphics Video Example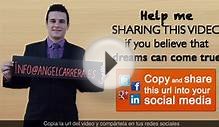 VIDEO CV ONLINE | PROFESSIONAL WEB DESIGNER PORTFOLIO ...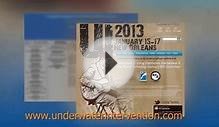 Website Design Houston Video Portfolio of Website Redesigns
Share this Post