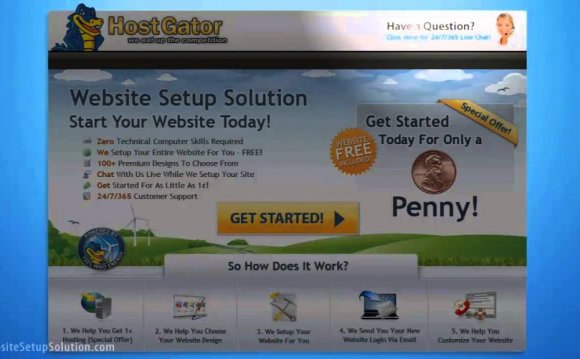 Mobile Website Design Software feels like it's more important every day. The unbelievable proliferation in smart phones has put mobile website design front and center in 2014. So it's no wonder so many people are asking us, "What's the best mobile website design software?"
Well, my mobile website browsing friend, you've come to the right place…
Mobile Website Building Software Free Trial: Mobile website software development company Axure is one of the most popular software tools for building mobile websites. If you're at all curious, I encourage you to sign up for their free trial. They also have a mobile website design tutorial that shows you (step-by-step) exactly how to make your own mobile website. So if you're in the market for a mobile website why not give Axure a try?
Virtual Mechanics: Spinner Pro from Virtual Mechanics is another popular mobile website building software. This Windows based tool promises to enable you to professionally, easily and quickly build a website that meets all your mobile needs and looks great on any mobile device. At only $99.00, Spinner Pro is also relatively affordable. So if you're curious about Windows-based mobile website software Spinner Pro might be just what you need.
Net Objects: Mosaic is a popular mobile website design software tool from Net Objects. The Mosaic software is described as amazingly easy to use, so you can get your mobile website up and running in no time at all. But not only is it easy to use, Mosaic from Net objects offers all kinds of integrations and tools so that your mobile website can do everything you need it to. They also offer a 30 day free trial to get you up and running. So why not check out this easy to use mobile website design software?
Good Old WordPress: The truth is, while mobile website design software definitely has it's place, the lines are getting blurry. That's because regular browser-based web design tools are getting very good at making mobile websites. These responsive sites adjust to any screen size, so that you don't have to worry about which mobile device your user is visiting from, or whether they're browsing your website with a tablet. Thus if you're looking for a mobile-friendly CMS that's incredibly easy to use why not check out some of the best free responsive WordPress themes? It's easier than you think to get great mobile website design.
And now that I've shared what I think are the best mobile website design software tools, why don't you chime in? Do you have any experience with a popular mobile website design software tool? If so, drop us a note in the comments below and let us know what you think!
YOU MIGHT ALSO LIKE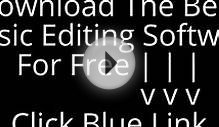 Free Music Editing Software (Best Free Program)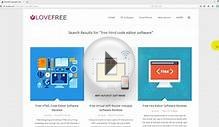 Best Free HTML Code Editor Software - vLoveFree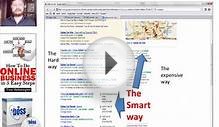 Best free website builder software Wordpress website ...
Share this Post