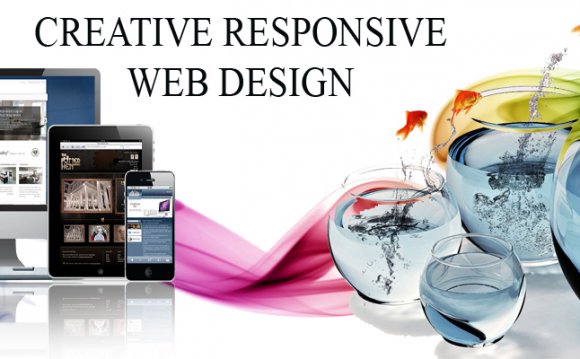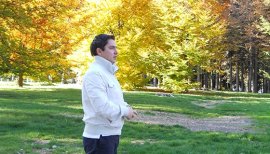 Today we're chatting with AndiG, a talented web design service provider on Envato Studio. AndiG has been successfully selling services priced at up to $500. In this interview, we'll get to know him and learn about his top tips for success.
Tell us a bit about yourself: where are you from, and what do you do for a living?
I was born in the beautiful country of Albania but am currently living in Venice, Italy, which is the most amazing city in the world I would say. I came to Italy to study computer science and I ended up falling in love with design and its aspects. My first experience with design was when I discovered Photoshop. I was playing around with colors and shapes trying to design new web interfaces. At first it was hard, but with practice it became natural after a while.
I was seeing my creations taking shape and being printed.
Some years later I was hired by a printing agency and my experience with design was coming to life. I was seeing my creations taking shape and being printed. I saw people were pleased with my work and there I decided that design was my way. I then left my job to pursue web design rather than print design. I think with that experience it was an easy switch to make.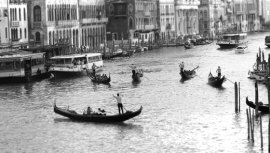 Since then not one day has passed without opening my PC and starting from a blank page.
How did you first discover Envato and get involved with Envato Studio?
I discovered Envato back in 2009. I was searching for some inspiration for a project I had (a flyer) and I came across GraphicRiver. I registered immediately and I bought a few items that helped me speed up my work process. 6 months ago I submitted my first Psd Template to ThemeForest and from there it all started. I learned about Envato Studio (then Microlancer) through ThemeForest and I wanted to try and work directly with the final clients again. I listed a few services and I got an order in a few days. I was surprised and happy at the same time. It's been quite a few months, working until late and trying to deliver the best final result possible.
How did you develop your skills in design?

I started with curiosity about what I could achieve with myself. I was determined to be a designer and to make a living with design, which for now has given its fruits. I have always read articles, watched online tutorials and followed great designers out there.
"A designer is a planner with an aesthetic sense" – Bruno Munari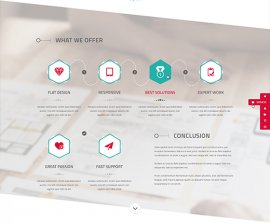 Design nowadays is better accepted. Some years back everything you designed had to be realistic looking with shadows, bevels and gradients, which was quite hard to achieve. Design today is much better and is focused more on content, which makes our work much more creative and fun. We can focus on new ways to visualize the content and make it as user friendly as possible.
Can you describe your workspace?

As all designers would answer, all you need is a PC and a great idea.
As all designers would answer, all you need is a PC and a great idea. In my workspace I have my PC that I use everyday and all my little orange things (favorite color), like a table clock, pencils, a notebook for my quick notes and so on… My wall is filled with papers of projects I am currently working on. I need to have everything visualized and on paper, I can organize better that way.
As one of Envato Studio's most successful service providers, what tips would you give other service providers to help them succeed?
The achievement of success can not be from following just one piece of advice.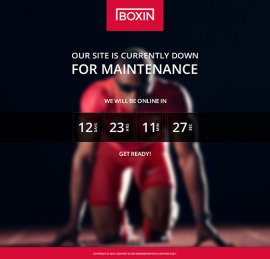 Working hard is the most important one. If you work hard it's difficult not to succeed, as the other day I read this expression:
"Success isn't always about greatness. It's about consistency. Consistent, hard work gains success, greatness will come" – Dwayne The Rock Johnson.
I think this includes everything about success and how to be great at your work, no matter in what field.
Choose wisely the projects to show on your portfolio, they're like magnets for your clients. Choose from different categories that you provide for that service.
Be respectful and always on time with the deadlines. Clients appreciate on time deliveries, but they love early ones.
Why do you sell services on Envato Studio? What do you like about it?
I like selling on Envato Studio because they are professional. It is not a site which is new to handling providers, with their experience from other marketplaces they are highly qualified to deliver the best service out there. They deal with the payments from the clients, who pay upfront and that is a good thing, all of us have had bad ones.
When you're not designing, what do you like to do?
It's hard to see me away from the PC for a whole day. I like basketball and every time I get free I make a run to the court. Music is another thing I cannot live without. Even when I work I have my music on, it gives me energy and frees my mind, helps me focus. I also like traveling anytime I can make short journeys.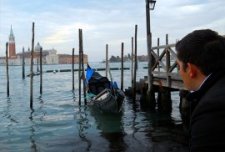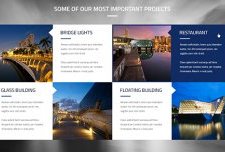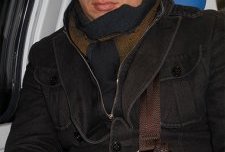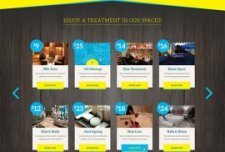 YOU MIGHT ALSO LIKE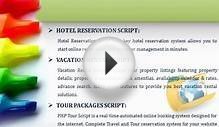 Eicra Soft Ltd Web developement service provider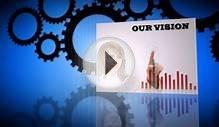 SEO Services in Bangalore| Responsive Web Design | SEO ...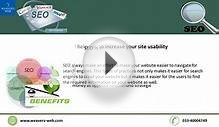 The Effectiveness of an SEO Service Provider | Weavers Web ...
Share this Post