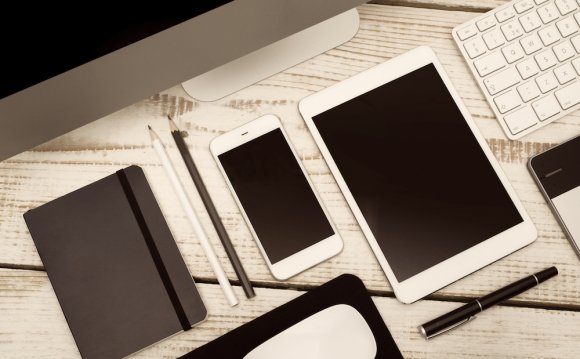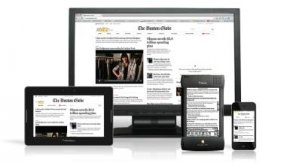 Image © Wikipedia/Antoine Lefeuvre.
Updated .
Definition:
Responsive Web Design or RWD as it is commonly referred to, implies the formatting of Website design in a way that it most optimal for viewing and navigation across a wide range of devices, including traditional PCs, smartphones and tablet devices.
An RWD makes use of media queries, which enable the page to employ different CSS3 style rules; plus fluid grids and flexible images, so that the Website automatically adjusts itself for a variety of mobile devices and their screens.
Challenges Presented by RWD
Converting older fixed-width Websites pose the major challenge for Web developers. This would most probably require them to rethink the entire Website design and redo it from scratch.
Data tables and other complex structures, which contain several rows and columns, cannot be fitted properly for viewing on smaller mobile devices such as smartphones.
Banner advertisements and videos are other elements that are not fluid and hence, cannot be resized to suit specific devices. Of course, this problem is solved if the advertisers themselves provide different versions of their ad as to suit the specifications of different mobile systems.
Another relevant issue is that of testing for a number of mobile devices. With so many devices flooding the market today; each one with different features, screens and resolutions; developers and designers cannot be expected to create a Web design to suit all of them. This is especially true in the case of smaller businesses, which cannot afford the cost of creating and maintaining such a Website.
Developers are working to solve some of the commonest issues which crop up with Responsive Web Design and there are advancements taking place in the field. The fact remains that RWD is the future of mobile Web design and is hence very much here to stay.
YOU MIGHT ALSO LIKE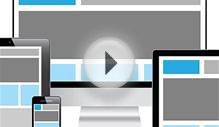 How to Make Website Responsive In About 15 Minutes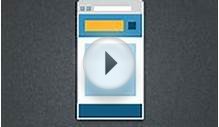 Adaptive Website vs. Responsive Website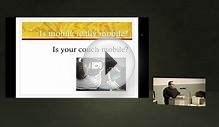 FED League - Responsive Web Design by Marc Drummond
Share this Post