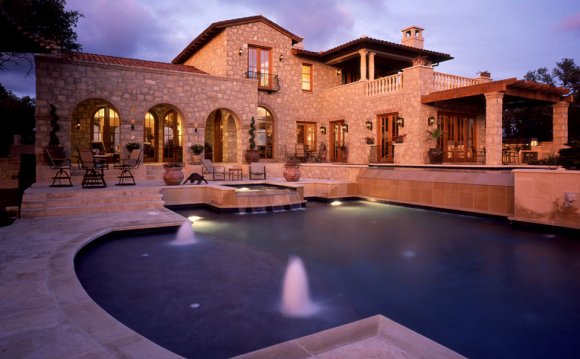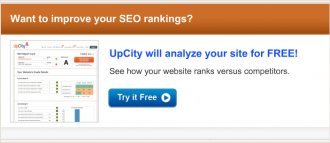 There are more than 15 million Facebook Pages that active users can "Like" on Facebook. With all of those pages, it can be difficult to discern which pages offer the most value. This is an especially difficult task for web designers, as many Facebook pages that deal with design are marketing their own design features, and offer little value and applicable knowledge. We find that the best pages inspire designers to create better works, in addition to fostering an open community to spread ideas and diverse perspectives.
In this particular post, we wanted to gather 25 top Facebook pages that web designers could benefit from the most.
A List Apart – Hardcore coders will love this Facebook page from A List Apart. Designers with a lot of code experience will learn from the discounted courses promoted on the page, as well as articles with teachings from other expert designers.
Boagworld – Boagworld has a startlingly array of design tips, podcast audio discussions, and app recommendations on its page. The page also has a personable post "voice" that really connects with the audience. Click over to find out!
Crazyleaf Design – Would you believe that a single page can benefit designers and developers of every skill level, from advanced coder to newbie web artist? We certainly do, as Crazyleaf Design creates astonishing links for any learner of code. For WordPress themes and examples of design, give this page a look.
CSS-Tricks – CSS-Tricks is a catalogue of beneficial links for CSS coders. Even though it's not the most visually impressive Facebook page, it serves the purpose: to post CSS methods for the smart web developer.
Design Shack – Ready to be inspired through the art of web design? Design Shack's Facebook page covers you on that front. It shares interesting apps for design, discounts on worthy products, the latest web trends, and more!
DesignersPack – DesignersPack creates design, social media, and branding work for a whole host of small to large businesses. Check out the clean images for inspiration of your own!
Design Instruct – Design Instruct is a well-curated page with some of the best images included with its links. Along with periodic design freebies and promotions to make visiting worthwhile, you can be sure that Design Instruct offers a strong Facebook page with immediate value.
DesignModo – Stay ahead of the game by keeping tabs on the DesignModo page! Watch as it highlights social media design innovations, as well as notable updates in the responsive web design field.
Designzzz – The Designzzz Facebook pages focuses primarily on actual artwork, while still showcasing its fair share of web design tips. We recommend coming here for some inspirational photos for working on other projects. You never know where your greatest ideas can come from!
Despreneur – Despreneur is the magazine for design entrepreneurs. Its Facebook page includes mobile design examples, PSD tutorials, and excellent roundups for top design web articles. This page is doing lots of great work, so definitely give this one a "Like."
FreelanceSwitch – While not directly associated with web design, Freelance Switch's Facebook is still useful to designers who have multiple projects on their plates. The advice shared here can also be applied to bloggers, entrepreneurs, and photographers.
Future of Web Design – Web design has never looked so good! This is especially true for the official Facebook page for the Future of Web Design. The page includes beneficial resources for web designers as well as educational live events and workshops.
GraphicDesignBlender – The GraphicDesignBlender page is the perfect blend of business and design, which is essential for any skilled web designer. However, we would argue that it leans a bit more on the business side of the fence. Nonetheless, if you're a freelance designer, this is another page to give a look.
InstantShift – Social media, web design, and SEO lessons are here for the taking on the InstantShift page. InstantShift promotes small business, as well as web design and electronics help. If you're looking for the total package in web design and entrepreneur, you might want to take a peek.
Logo Design Love – Care to wager a guess as to what this page is about? Logo Design Love is all about logo design. There is a lot of knowledge to gain here, and web designers can do well from the lessons shared in the web links.
MediaLoot – The MediaLoot Facebook page provides premium graphic design sources for developers, startups, and web designers. We specifically like how the page includes neat images and infographics. Very cool.
Responsive Web Designs – The Responsive Web Designs page demonstrates fantastic visual design and intelligent insight into the history of responsive web design. Learn about the influential figures involved in this form of design, and get detailed reviews of sites with responsive design. How's that for a value-add?
Silktide – Silktide is another site that provides humorous images, more so for the relatability among web designers than a cold, hard list of links. Web developers and designers will find a strong community to connect with and superb tools to use here.
Skyje – Look out! You might have just stumbled upon the ultimate bag of web design tips and tricks in the form of Skyje's Facebook page. Bloggers, developers, and web designers surely find loads of informational articles on this page. Check out the stream and see for yourself!
Smashing Magazine – Smashing Magazine is a favorite of a large portion of web designers and developers, this is for good reason. The page's highly technical breakdowns on advanced topics provide a jump off point for intense discussions from within the community. Advanced designers will love this page.
Speckyboy Design Magazine – Speckyboy Design offers smart tutorials, top notch freebies, and stellar artwork in spades. It is clear that Facebook page administrators put a lot of time into amping up the creativity in this stream, enticing and engaging designers to create more quality work.
Splashnology – Splashnology contains a vast array of flat web design, product design, and insightful artwork on its Facebook stream. Web developers will love the latest news and design examples consistently updated on the page.
Treehouse – Treehouse ensures affordable technology information to help developers and designers everywhere. Check the page for live educational workshops, CRO learnings, and eloquent videos on coding. If you're looking for a robust Facebook page for your coding needs, add Treehouse to your repertoire.
Vectips – Vectips is the Facebook page for Photoshop Illustrator tips, tricks, and tutorials. For all the designers well-versed in Photoshop to create stylistic website designs, this page will definitely add to your knowledge base.
Webdesigntutsplus – Some of the best articles and websites on web design are shared on the Webdesigntuts+ Facebook stream. Top designers publish articles and courses on the main site, so make no mistake that the content is prodigious.
YOU MIGHT ALSO LIKE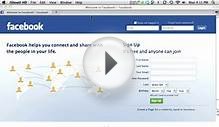 Nashville Web Design - Facebook Fan Page How To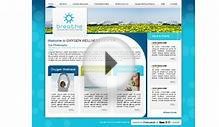 Web Design, Facebook Fan Page Design and Print Design ...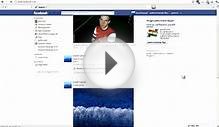 Web design Company - change language in facebook
Share this Post