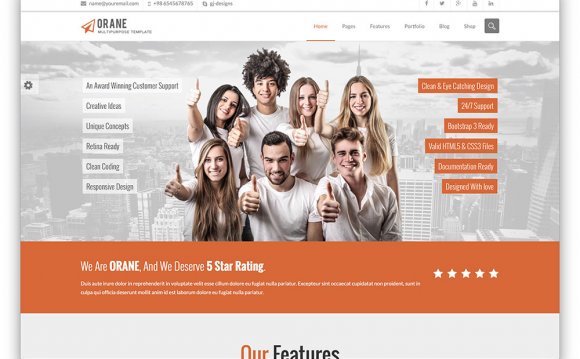 The most successful corporate web design experiences are also the most collaborative, in which our client's domain expertise and our web knowledge combine, resulting not only in a great website but in a great overall project experience. In addition to the continuous use of website analytics, The four components of a successful website are: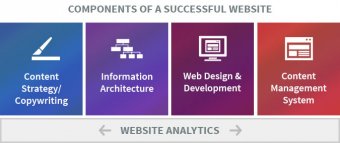 Content Strategy/Copywriting
The role of content is to provide information your visitors need, generate leads for your business and build your brand. The most successful way to accomplish this is by building SEO and website analytics into your content strategy so that your content and design are informed by real data.
We also focus on your audience and the experience they seek from your website. Through our understanding of your audience's rational (data-driven) and emotional (user experience) needs, the content that visitors find on your website will both address their informational requirements and present compelling offers with an easy way to contact you.
With regard to copywriting, you are the most knowledgeable about your business and in our experience, the best way to create exceptional website copy is for us to manage the process by interviewing you and your team and by doing the writing. This keeps the project on track and allows you to stay focused on your real job.
Information Architecture (IA)
IA dovetails with content strategy in that we probe deeply into your audiences and what they need from your website. The IA describes the process of defining the content buckets and user pathways in the website, based on the audience personas we collaboratively define.
Corporate Web Design Services
Visual storytelling is the way to think about modern websites. What is a new, innovative way to visualize your business? How simple and elegant can your website be? How few words can you use, yet convey meaning and still rank well in Google? What are the opportunities for creating infographics or interactive visuals rather than long form text? How can you be different in a world where most websites look and sound almost identical? Our constant curiosity and drive to differentiate is why people come to us for custom website design and ancillary services.
Content Management System (CMS)
"We want to be able to maintain our own website. I'm so frustrated with our current CMS and the people who created it!" This is among the most common complaints we hear when being considered as a corporate web design partner. For most corporate website design projects, we find that the ubiquitous WordPress CMS is a great solution in its ease of use, cost effectiveness and wealth of support.
For more complex websites, we are technology agnostic and will recommend the best tool for the job. We have had success with Drupal, Kentico, CommonSpot (from PaperThin) but are not limited to these options. We will never recommend a proprietary CMS.
For clients that seek to have their website integrated into their marketing ecosystem, we are also a HubSpot partner and use their integrated content management and marketing automation solution.
YOU MIGHT ALSO LIKE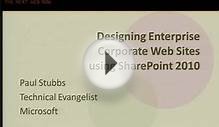 Designing Corporate Web Sites using SharePoint 2010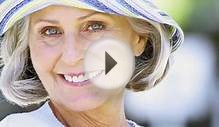 Corporate Video Production St Louis | Design Your Website ...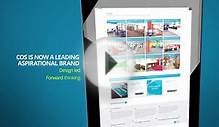 COS.ro - Best Web Design Internetics 2013
Share this Post